I've never really been called a "Broad" -- but I've been told that once upon a time it was actually a compliment. A Broad could hold her liquor, make a guy laugh, comment about a ballgame... Think Maclaine or Dickinson in the Rat Pack days. I like to think I'm a Broad. (Ok the liquor thing -- not so much anymore. I'm a lightweight now. Practically a teetotaler.)
Shirley Maclaine when she was a fun broad -- not a New Age quack.
And I've managed seldom to be called a "Witch with a B" -- to my face anyway. I deliberately chose a husband who does not use such language. A lesser man would probably use it a lot -- I can be rather... well, I act in that manner that is called "aggressive" when a man does it, but "b-witchy" when a woman does. If so, yeah, that's me.
I've never been called a "Breeder" to my face ever. But I know there's a group out there who refers to me as one. Oh yeah? Badge of honor! I'll gladly bring the children into this world who will be paying your Social Security. You're welcome, you ingrates! A--hem.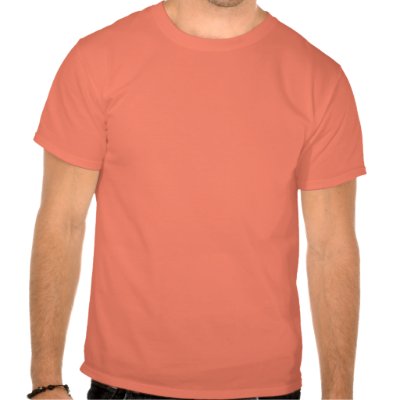 They actually sell shirts with this on it -- what the heck?!
So now some folks are going around calling themselves "Birthers." Not the most accurate appellation, I think. It sounds as though it refers to women who have kids, just like "Breeders." But, whatever, there it is -- another "B" word.
The mainstream media -- other than Lou Dobbs -- has given no credence to the questions raised by this bunch. Even conservative media like Bill O'Reilly and The National Review -- heck, even Ann Coulter -- have backed away from it, claiming it is a non-issue. Although they do believe that Obama is probably hiding something.
But I imagine they smell a set-up. It will turn out that there was some small detail that may be a bit of an embarrassment, and oh won't everyone who was screeching for proof of his birth look stupid? And then any calls for the release of his other records will never happen, out of sympathy for Obama and out of contempt for the huge amount of egg on the faces of the Birthers.
So do I think Obama was born in Hawaii? Chances are he was. But I can't say I know for sure. And I think it's amazing that everyone who supports BO says that he has already produced a birth certificate. That anyone who thinks he hasn't proven he is a natural born citizen is crazy -- that the State of Hawaii confirmed it.
Have they not ever heard that there are other more complete birth documents that Obama is keeping secret? That he has spent $800,000 (an amount, I admit I can't find the source for, but is the number that crops up everywhere) blocking what the "Birthers" are calling for? Why doesn't that raise red flags with the MSM? The same media that went berserk when someone else spent $150,000 on clothes that Sarah Palin never even asked to be purchased?
The same media who clamored over the eligibility of John McCain last year? The same media that raised a ruckus about unsealing the divorce records of Obama's opponent for his Senate seat in 2006?
Jack Ryan -- the first man run over by the Obama Media Love Train.
What was he hiding in those divorce records, they bellowed? They insisted they be made public and did not let up until the records were unsealed and a man was ridiculed and called a liar for not wanting the world to know that he propositioned his own wife in a bar.
So now we have sealed birth records, sealed college records, and sealed law school records -- from a man who championed transparency... and the media has no issue with that whatsoever? If it were not this man, whom they adore so much, they would be rabidly foaming at the mouth for the release of these records. And they are calling the Birthers kooks?
 So, if someone who thinks
A) that Obama should be held to the same standard that every other candidate was -- most notably, his own opponents 
B) that he should stop giving lip service to transparency and actually practice what he preaches and
C) that since he is not above anyone else's standard and touts transparency then he should therefore release all these records
is a "Birther" -- then yeah, count me in. Badge of honor.
[And if you believe A and B, it should also be C -- and then you're a Birther, too.]